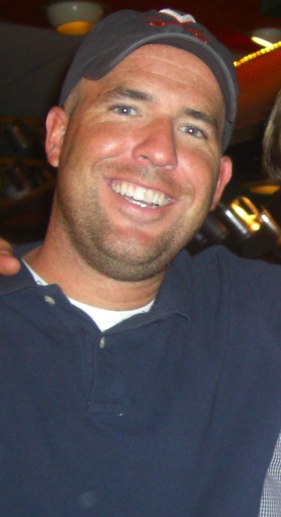 My name is Drew Lawrence and I'm the guy who's traveling all over the country from September 7th until October 6th.  You can find out why by checking out the 'Why Am I Doing This?' tab, but first I want to tell you a little bit about myself.
I'm a 2004 graduate of The University of Virginia, where I majored in American Government.  After graduation I went to work on Capitol Hill, but quickly realized that D.C. wasn't the city for me.  I moved back to Charlottesville and got involved in real estate, with a focus on residential construction.  Most recently I was the Director of Sales & Marketing for Piedmont Realty & Construction.  If you'd like to know more about my professional resume you can check out my LinkedIn profile.
I'm also very involved with my local fire department, the Seminole Trail Volunteer Fire Department.  I've been a member ever since I moved back to Charlottesville and I'm currently a Captain as well as a member of the Board of Directors.  I am honored to work with such great people and to be a part of such an awesome family.  It is the definition of family for me; people that I can count on, no matter what, at any time, day or night.  It's at the fire department where I've really learned to push myself and to not allow myself to limit what is possible.
When not involved with real estate or at the fire department you can usually find me hanging out with my friends and roommates, playing golf (that depends on your definition of 'playing'), experiencing all that Charlottesville has to offer (which seems to be never ending!), and doing my best to live for the moments.
When I told my sister about my journey she said, "Life is a one-way ticket with no refunds or exchanges, live it up." and that's what I try to do every day, but I'm focusing on doing that even more while I'm on this journey.
This adventure would not be possible without the help of some amazing people!  I apologize in advance if I forget anyone, but I want to give special mention to Steinar Knutsen, Marijean Jaggers, Barbara McCauley, Dani Antol, Sasha Farmer, & Rusty Speidel.  Without their expertise, advice, wisdom, and support there is no way that I could be pulling this off!  THANK YOU!!!